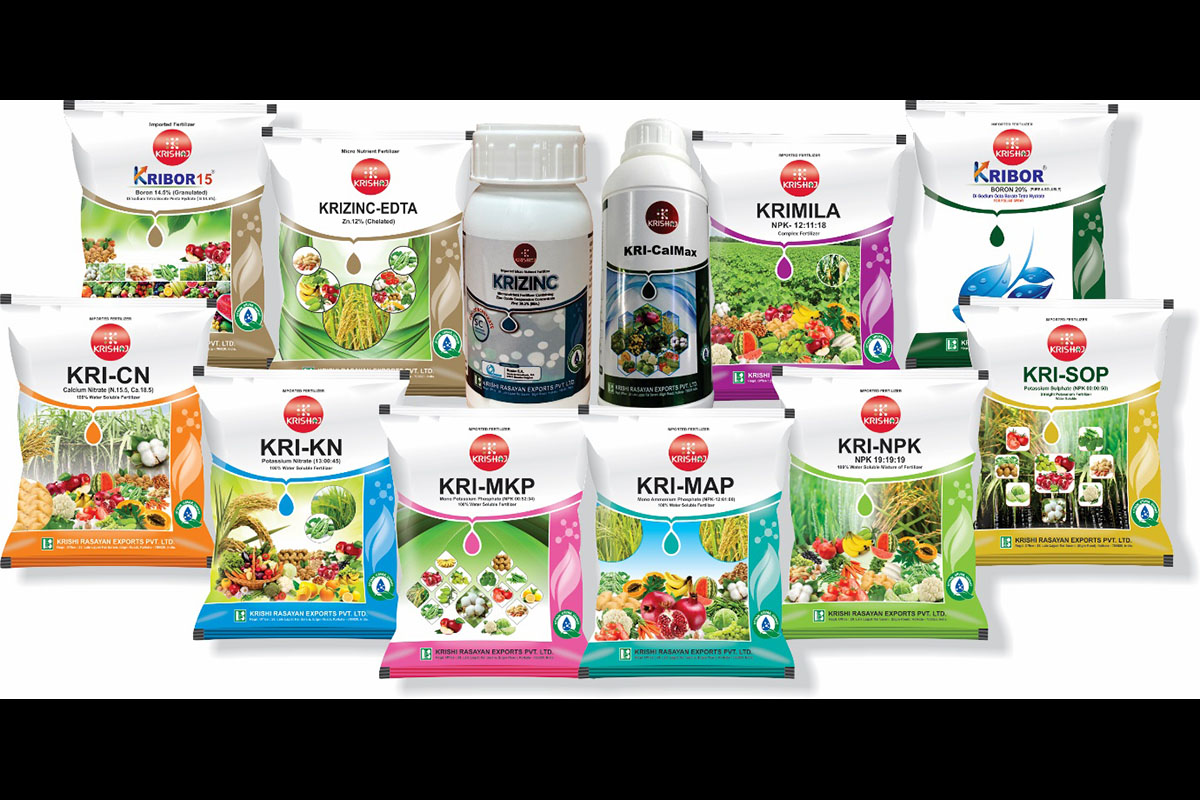 .
SPECIALITY FERTILISER DIVISION: A YEAR JOURNEY OF BUILDING DIVISION
By Pravin Malewar
We as a Speciality nutrient division have completed a journey of a year. During this period we worked for building the division for team members, business partners, products to be traded & policy to move the business ahead. We are very much happy to disclose that the division is with a good range of products to attract the business partners to the division. We successfully attached around 350 business partner to support in the business. More & more partners are actively joining the business to increase the volume.
But it was the tough time we faced while opening of our division. The world pandemic "COVID-19" started & imposed lockdown of 4months. The first & foremost thing was to develop budget & accordingly to start sourcing of quality product, then to arrange for the endorsement of the product in FRC & later to build- up sales team responsible for sales through developing a good, reliable network of dealers.
For sourcing of good quality fertilisers from international & national supplier, we carried out search for reliable suppliers (Europe, Singapore etc. internationally). The tie-ups with reliable supplier assured us quality products, whose logistics were calculated for timely availability at our outlets.
Simultaneously the sales team for all over India was recruited. The candidates were selected who have work experience of the same territory & have handled the speciality fertiliser range. The territories were defined & restricted to only those areas where there is a maximum potential for the speciality fertilisers. We have developed a sales team of 31 team members to operate sales in 10 states.
The most important task was to develop new & reliable business partner for specialty divisions. In the lockdown status, we collected the data/ documents of business partner digitally & processed further for allotting them their dealership code. This helped us in building-up of outlet network & right now we are with around 350 dealers on board who are ready for sales & strengthening our brand in the market. The dealers were also selected categorically from market depending on their capability & strength to share sales for our brand.
We did some initial establishing sales of speciality fertilisers in the first year. We tried to spread our products amongst all the potential markets with maximum activation of the appointed dealers. We had collected around 60% of payment of sales to improve quality of sales. The quality, packing, range of products have helped us in building good will & brand among the business partners & our consumer. This is all going to help us in the coming year 2021-22 while achieving sales.
We are very much thankful of ERP team, Ashutosh Sinha ji, Ashutosh Das ji & Pranay Mishra ji for their timely help in proceeding our sales & establishment of speciality nutrient division.