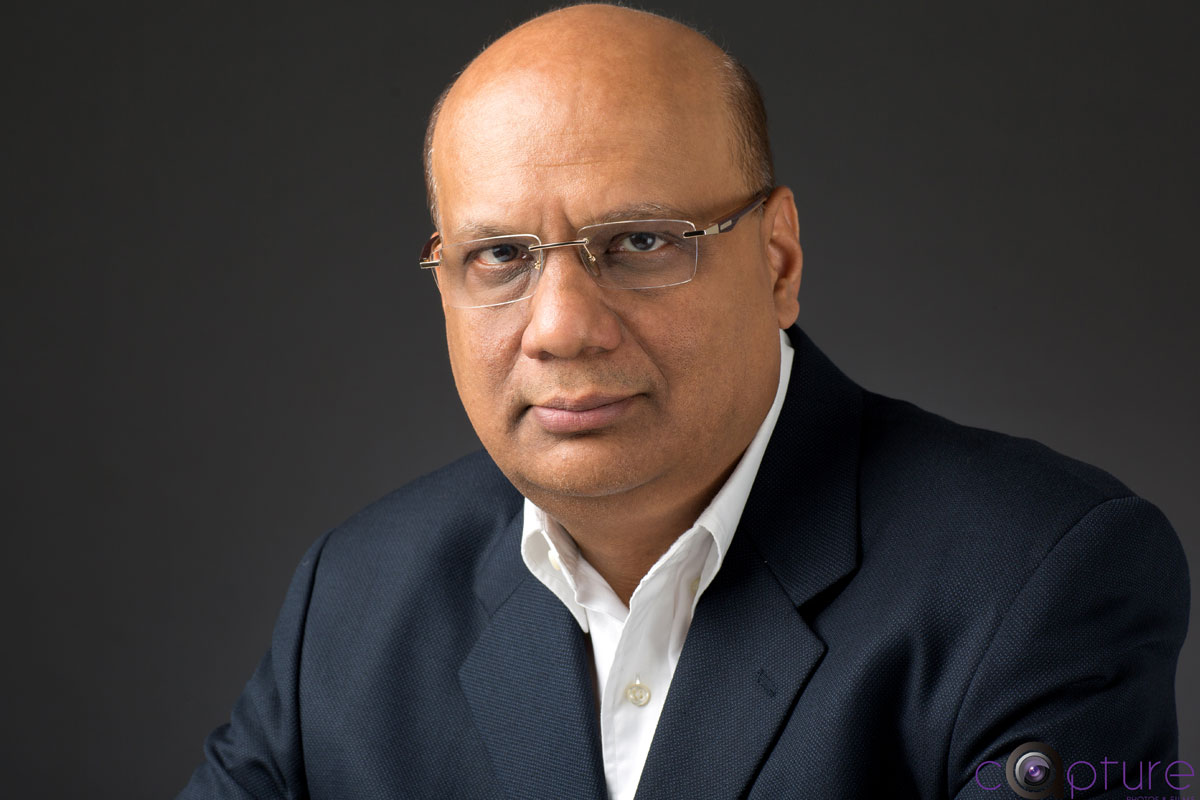 Krishi Rasayan Group: "Seizing the Opportunity, Backward integration, Moving
Krishi Rasayan Group was established in the year 1966. Now this 54-year-old group has become a major agrochemical company, having been involved in technical and formulated agrochemicals, biotechnology, IT infrastructure, solid waste management, inland transport, poultry feed, pest control & real estate, R&D, contract research and data generation.
The motto of the group is "Farmer's prosperity is our priority". India is an agricultural based country with 70% population relying on agriculture and Krishi Rasayan Group always makes an effort to stand firm behind the farmers. With vast experience, the Group has products geared up not only for the country's needs but also to meet the global challenges.
In a recent interview with AgroPages, Atul Churiwal, Managing Director of Krishi Rasayan Group, explained the group's ambitions in detail.
Q: What are the sales of pesticide products(TCs & Formulations) in FY2019-20? What do you think of the increase/decrease in sales this year compared with last year?
Atul: The Krishi Rasayan Group company reported strong financial and operating performance for FY2019-20. During this year, consolidated revenue from operations grew by 36.5% to INR 1,790.4 crore(USD 252 million) from 1,312.1 crore(USD 188 million) in FY2018-19.
There has been a substantial jump in the sales due to a very robust increase of Rabi crop in India. Krishi Rasayan Group has shown 15% growth in the domestic market in the current year and the increase of export sales almost doubled from last year. We have been continuously focused on increasing our brand market which has grown by 25% in FY2019-20.
Q: What the current development situation of Krishi Rasayan Group in domestic and overseas markets? Please describe briefly.

Atul: Currently 90% of our revenue comes from the domestic market. Our strength has been to offer best quality material at reasonable prices in the market. We have also been focusing on introducing off-patent molecules and new combination products. With a national wide network covering all the parts of the country, we have been able to service the farmers offering them the full bouquet of the products, thus meeting all their requirements.
Our strength has always been the brand marketing in India, where we have more than 5000 dealers all over the country. Increasingly we are now focusing in the international market to have global footprints. Currently, Krishi Rasayan Group has agents in Australia, Bangladesh, Columbia, Cyprus, Ecuador, Egypt, Greece, Jordan, Malaysia, Mexico, Oman, Pakistan, Saudi Arabia, South Korea, Spain, Taiwan, Thailand, UAE, Ukraine & Vietnam.
We are now heavily focusing on expanding our presence overseas and registering our products in many countries, such as in Brazil, Argentina, Australia and African countries.
Q: Recently, the epidemic in India is not encouraging. What are your company's actions to keep your business running during this tough time?
Atul: Though the pandemic has started in March but the Indian agriculture has seen a robust growth in the Kharif from May to August. This is a healthy trend and we hope that the Indian Agriculture will see a similar growth in future leading to increase in Agrochemical consumption.
The Indian agrochemical industry has been passing through a very challenging phase. We have however been able to maintain a steady growth due to our strong product presence. We are very bullish about the future of the agrochemical industry in the market and feel that the market will grow by 15%-20% every year as still there is a lot of scope as the farmers in India use much less agrochemicals compared to other countries like US, Brazil and Japan etc.
During this pandemic, we are focused on offering timely supplies to all our distributors and are operating on very strict credit control. There was big shortage in the market in quarter April to June. Fortunately, we could supply our products and saw a small rise in sales. Our supply chain team is in continuous touch with all stakeholders to ensure timely supplies.
Our belief in tradition, innovation and trusteeship has made us one of the leading Indian agrochemical companies.
Q: To our knowledge, Krishi Rasayan Group is famous for its formulation products in India. Last year, you said your company is planning to set up your own technical plants which will come into production in early 2020. How is the technical plants going now? What future plans have you set?
Atul: With the 8 formulation plants in 5 states in India, the Group is confident that it can cater to the demand of the Indian market. And we are working actively to acquire some existing plants for technical production in both India and China.
The construction work for our technical plant is going on. We hope to start the production in early 2021. We have also started retail stores for our products and have opened around 50 stores till now in India.
With our backward integration in technical, we believe we can take advantage as we can provide total solution to our overseas customers both for technical and packed products. We are therefore aggressively opening offices in various countries like Latin America, Europe as companies in all these countries are looking for alternatives for suppliers other than China and we are confident that we can take advantage of this scenario.
Q: According to the news released, your company has launched some new products in recent years, such as "KRITAP GOLD", could you share with us your company's product line of the new products?
Atul: We strive to launch new molecules every year and currently we have introduced 3 new products in the current year. Apart from that we have added biostimulants and soluble fertilizers in our product portfolio. Going forward we plan to introduce 3 to 5 patented combination products next year.
As a Group, we are focusing a lot on introducing new combination products. Our success in the international market is due to the data generation we have been able to do in our GLP approved laboratory. The biggest challenge in the developed market is the data generation which we have been able to fulfil as we have our own in-house R&D center. Apart from this, we are working on many combination products developed in our R&D centre.
Q: Your company has been focused on investing heavily on R&D, data generation on generic and new de-patent products from recognized GLP labs. Tell us about these strategic initiatives.
Atul: As a Group, we feel proud to have our GLP laboratory which is approved by OECD for all main tests in the field of chemistry, toxicology, ecotoxicology and geno toxicology etc. It is one of the leading R&D centre in the country catering not only to in-house but to various companies in Brazil, USA, Europe, China and even multinationals in India.
The laboratory is situated in a 9,000-square meter area and is equipped with latest technology, backed by a dedicated team of scientists. The company aims to become one of the leading international contract research organizations. The state of the art facility and sophisticated equipments make our laboratory unique in its class.
Our Company has been heavily focusing in R&D and every year we are generating data for at least 25 molecules from OECD approved GLP laboratory. This helps register the product globally as well as in India.
Q: The global trend is towards increasing use of biostimulants and we feel the biggest growth will come from this segment. Your company has already tied up with a leading Spanish company Alga Energy, what's the current situation of the joint venture "AgMA Energy Pvt. Ltd" ?
Atul: Thus to strengthen our portfolio, we have formed 50-50 joint venture "AgMA Energy Pvt. Ltd" with Alga Energy's wholly-owned subsidiary in India, Micro Algae Solutions India Pvt. Ltd.(MASI) in March 2019, not only to serve the domestic markets but also it will be the base for export to whole of Asia and other Latin American counties.
We have tied up with Alga Energy and have successfully launched their Algae based biostimulants in the Country. Simultaneously, we are working on other biostimulant products and expect that at least 20% of our revenue should come from other biostimulants, biopesticides and soluble fertilizers in the next 3 years.
Q: Could you talk about the impact of the COVID-19 epidemic on the agrochemical industry relations between China and India?
Atul: We do not see any change in the agrochemical Industry relations between India and China. Still a lot of imports are happening from China and Indian Companies are heavily dependent for their raw materials to come from China both for technical and its intermediates.
Q: At present, the fluctuations in the Chinese agrochemical industry provides Indian agrochemical manufacturers chances for revitalization. What do you think Indian enterprises need to do to seize the opportunity and move forward to return to their leading roles in the supply chains?
Atul: We believe there is a great opportunity for Indian manufactures to scale up their operations for technical and its intermediates so that they reliance on China is less.
Increasingly global companies are looking towards India for sourcing and we expect that India will become a major hub both for technical and intermediates to rival China in the next few years.