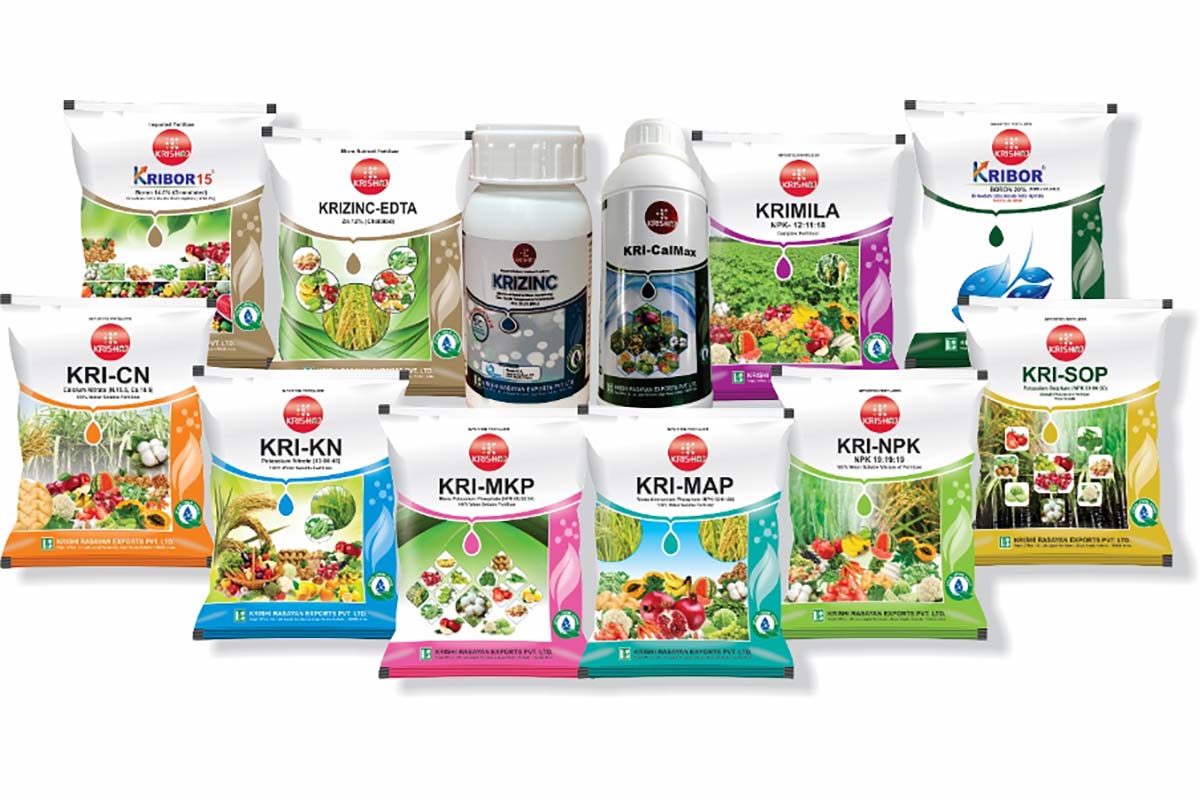 Krishi Rasayan Group Opening Doors to Crop Nutrition
Starting with the aim to provide best quality products at most competitive price & best in class farm services gave birth & wings to "Krishaj Nutrients Division"- KND in Krishi Rasayan Group to progress & prosper. KND business has been focusing to utilize following trends of Indian Agriculture:
Increasing Agricultural production in India by increasing area under cultivation is no longer possible. In fact, the increase in Agricultural production has to come from increased crop & land productivity by adopting improved products & technology.
It is universally accepted that the use of fertilizers is an integral part of the package of practice for raising the agricultural production to a higher level. It is believed that there is direct co-relation between fertilizer consumption & food-grains production. India has recorded an impressive increase in the usage of fertilizers year on year.
As Fertilizer is a costly input, increasing the return per unit is of paramount importance for the company as well as the farmer.
Developed competent leadership team at HO to lead KND business
KND is operational with 2 brand's (KREPL and ALSC) and 3 Channels (KREPL, ALSC and Exclusive SND)
KND Operational in 11 States – Maharashtra, Karnataka, AP, Gujarat, MP, Chhattisgarh, Punjab, Haryana, J&K, UP and Uttarakhand. In process to start operation in 4 States – HP, Bihar, West Bengal & Tamil Nadu
Developed exclusive Sales and Marketing team with domain knowledge and experience in 8 States to lead SND Business. In process to add 2 more states.
Launched 27 Products with 117 SKU's & 7 more products with 38 SKUs are in-line.
Developed 300+ SND exclusive Dealers Network
Imported products from Fertilizer Giants of the world i.e. Rio Tinto-USA; Rosier-Belgium / Netherlands; Agrin FZE- Jordon / Taiwan / UAE / China.
Positive & Applauding feedback on Product packing
Initiated Marketing & Promotional activities across operating states for product awareness & market penetration