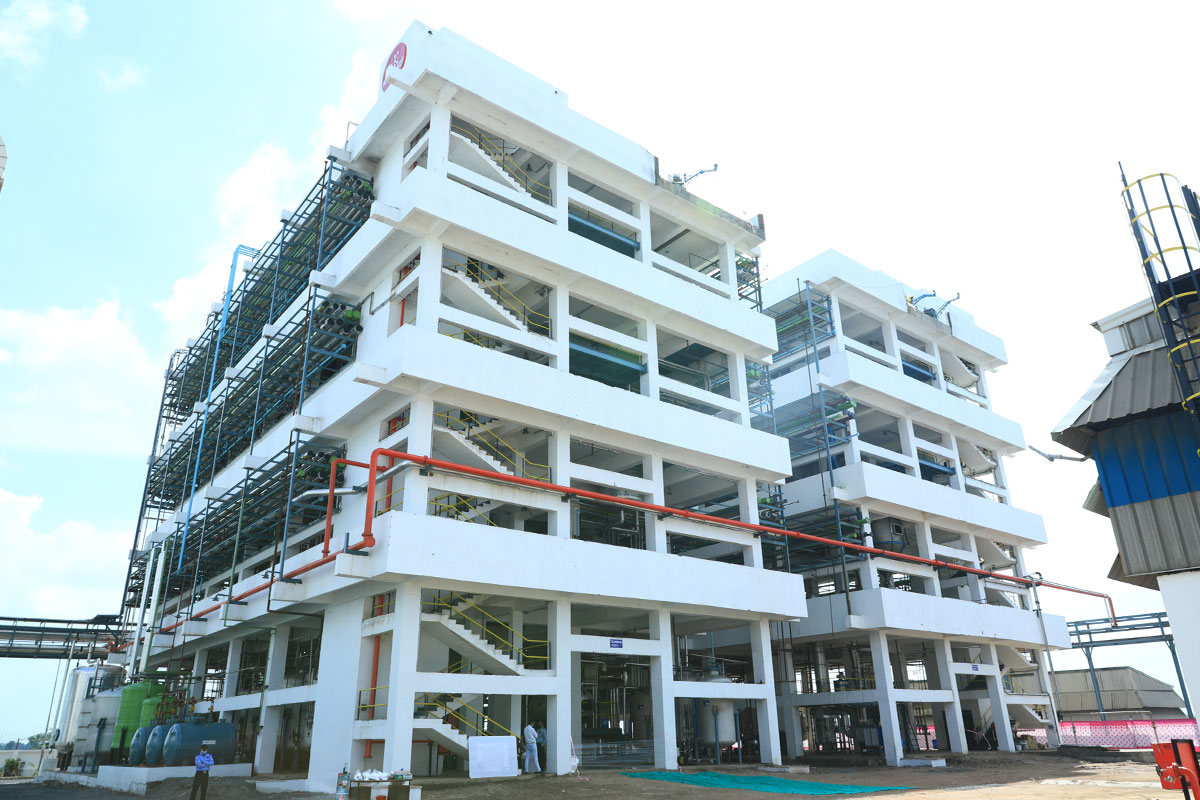 Dream turning reality
By KV Vishwanathan
After sustained, passionate & relentless attempts to lay down the dream project of technical plant, the Krishi Rasayan export pvt ltd under the leadership of Mr Rajesh Kr. Agarwal along with high spirit beaming team members inaugurated on 3rd September, 2021,the state of the art multi stream production site with precision & top class equipments for pesticides technical plant which has been the mark of commitment to safety and environment friendly ZLD Plant at Panoli, in Indian state of Gujarat, closure to multiple sea ports with focus on high value molecules and very low LD value.
The dream plant came true to existence within a neck breaking speed & time period of 14 months during the 2 severe COVID waves in India and have been able to build one of the best crop protection chemical plant in India with all top class equipments for gas based process, utility from the best in the industry, with high capacity for Utility like Brine & CHILLER with 150TR x2 & 100X2 respectively, MEE with 120 KLPD, RO HP 100 KLD & RO PT 300 KLD. Fully equipped QC, & R&D center headed & supported by the young vibrant team churning out multiple molecules on record time, fully complying with environment norms and spending huge investments towards culture of effluents for the best ZLD plant at Panoli.
This plant spread in 40000sqmt land area, which will be catering about 13000 mts PA of agro chemical AI's & intermediates comprising of Herbicides like Metribuzin, clodinofop propargyl & several in pipeline, fungicides, Tebuconazole, Propiconazole, Metalyxl, & others, insecticides; Profinophos, Thiomethoxam, & several others & intermediates with back ward integration and assuring to provide one of the very competitive products & services towards Indian agricultural farmers & focusing on International markets with best of the molecules standards as per FAO standards.
The entire team under same leadership has again embarked on to back to back multiple projects based on the success derived with the first work accomplished and aspiring to have larger market reach in the days to come.