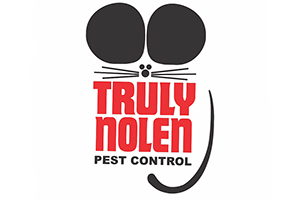 Truly Nolen India (Truly Pest Solution Pvt. Ltd.)
As a new foray into Public Health, Household division, Krishi Rasayan Exports Pvt. Ltd. (KREPL) entered Pest Management services established Truly Pest Solution Pvt. Ltd. in 2008. KREPL has a technical collaboration with Truly Nolen International, U.S.A. Truly Nolen International was established in 1938 in Orlando, Florida. Over 8 decades, it has now become a global leader in pest management having a presence in more than 66 countries. With this collaboration, KREPL has started scientific, methodical technological pest management. This collaborative effort has been gathering wonderful responses from people due to an exhibit of technical expertise and safe way of treatment.
At Truly Nolen, we strive to provide the highest quality of pest management services employing latest global technology, keeping environment into our minds. With minimum use of chemicals, our aim is to provide services with exclusion methods. Our procedures are one of the safest, odourless and have one of the most long lasting effects. Our safest chemical "Truly Dust" is "Less toxic than the common salt". All our products are designed for targeted insects in a way that has least impact on humans & mammals. All the pest management personnel are well trained; equipped with the latest technical information, hence, yielding high customer satisfaction in the segment.
At present, Truly is present in more than 37 cities across the country, having more than 400 employees. TPS is currently serving 4000+ commercial and 10000+ residential clients, with an increasing list of clients on a daily basis. Out of our many current prestigious clients, few include Indian Railways, Sheraton Hotels and Resorts, ITC Hotels, Taj Hotels Resorts and Palaces, Mahindra Finances Ltd., Mahindra Logistics, Pizza Hut, KFC, PepsiCo, Fab Hotels, Tenon Facility Management India Pvt. Ltd., Envocare Facility Pvt. Ltd., The Lodha Group and Apollo Hospitals.