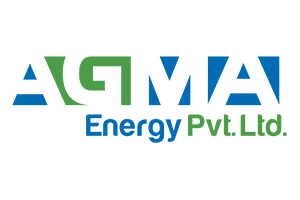 Agma Energy Pvt. Ltd.
A joint venture between MicroAlgae Solutions India Pvt. Ltd, (a subsidiary of AlgaEnergy S.A.), and Agro Life Sciences Corporation, (a part of KREPL Group), is set to rapidly bring new solutions at the interface between biology and chemistry to important agricultural markets. AgMA Energy, with headquarters in Delhi, India, has been established to develop a world class crop agriculture aquaculture business and platform that will deliver new and innovative solutions and services based on the intersection of biological, microbial and chemical approaches that address the needs of these important markets. The key markets of initial focus for AgMA Energy include, in addition to India, a number of countries in Asia and elsewhere, giving the joint venture an international market presence.
A cornerstone in the foundation of AgMA Energy is the unique technologies and products based on microalgae solutions developed by AlgaEnergy S.A., a Spanish Biotech Company with over a decade of effort creating natural biological solutions for a variety of markets, including biostimulants for crop agriculture and animal nutrition products for a variety of sectors including aquaculture. The AlgaEnergy product portfolio and pipeline contributed to AgMA Energy is complemented by the best-class manufacturing expertise and capabilities, and the market reach, of KRISHI RASAYAN EXPORTS PVT. LTD.