KRISHAJ is a company that is known to work on values and principles and believes in giving back to society. Keeping this in mind, we try and launch initiatives and participate in activities that are beneficial for large scale people under Corporate Social Responsibility. Under this initiative, we hope to generate education opportunities, educate farmers about the upcoming technology, and provide health and hygiene services and empower women.
A Step Towards Children's Future
June 2019
We recently constructed a Basketball court at a Girls High school in Matasukh- Village, Rajasthan. For the opening ceremony, 64th district level Basketball competition for Girls and Boys under 17 & 19 years was held for 4 days. The chief guest for the event was MLA Dr Manju Meghwal. Teams from all over Rajasthan participated in the event. A gathering of a total of 700 people was there to experience the event. The majority of the villagers in the nearby area were KRISHAJ BRAND users and highly appreciated the efforts that were made by the company.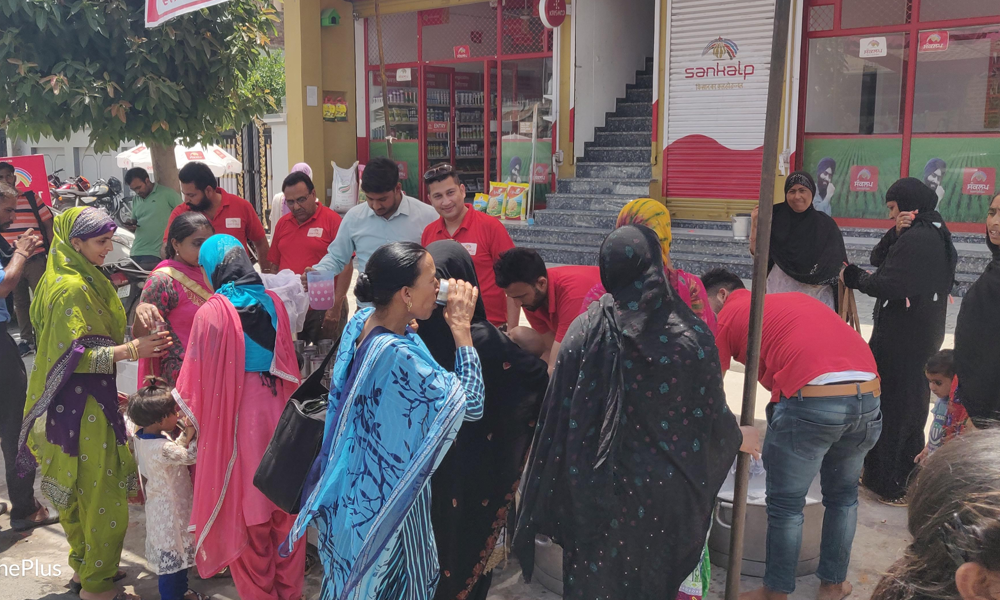 Fought Heat With Arranging Chabeel
July 2019
The Sankalp Team in Punjab had organized the distribution of Sweet/Cold Water 'Chabeel' during the hot scorching summer weather. It was organized on Chabeel day (when Sikhs remember the martyrdom of Guru Arjun Dev Ji). This event was held outside our stores in the main mandi areas. It was a great experience serving the public and we also discussed with farmers about our stores creating goodwill in the market.
Clean Water. A Basic Necessity Everyone Deserves
August 2019
Clean water is a basic requirement of every human body. We have installed Water Coolers in Rajasthan.A cooler was installed at Gram Sewa Sahakari Samiti Khara Khera district Hanumangarh, a village where our Krishaj Brand is popular and farmer is well aware of our company and its products. More than 2000 Farmers and their families will be benefited.Another installation was at Sr. Secondary school Silwani District Sri Ganganagar. At this school students from three villages study, more than 700 children will be benefitted. All villagers are happy and promised to maintain the water cooler.
We conducted a large scale project in Madhya Pradesh in collaboration with KREPL and Sankalp Retail Team called 'Kanya'. Under this initiative, women were educated about 'Menstrual Hygiene. The workshop was conducted in 32 villages and lasted over 3 days. A team of 7 girls went from Delhi to conduct workshops. The workshop included educating women about the importance of health and hygiene, uprooting menstrual myths and breaking a force of taboo. By dividing into teams we were able to capture the maximum area in a limited period. The programme was able to benefit over 5,500+ women within a radius of 2,500 km. Women were also distributed reusable kits for up to 2 years to provide them with a long term solution.
The project 'Kanya' was a reflection of the ever-increasing dedication and enthusiasm that our Madhya Pradesh team had showcased through their commitment and passion towards serving a noble cause. We had over 50 on ground volunteers from the MP team; it would not have been possible without their efforts.
Through this initiative, our goal of Rural Women Empowerment by educating women on personal health and hygiene was very well established. We pledge to continue on our mission to give back to society and would hope to see even more enthusiasm towards such initiatives from the entire Krishaj family in future.
Standing by the Community…
January 2020
Seeing the conditions of the Locust attack in some districts, the Rajasthan state team decided to take a step forward and help the farmers. Our product Krifos Super was sprayed across Jalore, Badmer and Jaiselmer districts through the help of our channel partners along with the Agricultural Department. The attack was so severe that the spraying had to be conducted 24X7. The affected regions also received support from military departments. Tankers of Fire brigades were used to spray Krifos Super in wide areas to control Locust. We received support from the Agricultural department, Joint Director PP DR.Suwa Lal Jat, DD Joint office Mr Bansi Dhar Jat, DD Jalore, Dr RB Singh DD Badmer, many more AO & AAO etc. to reach affected areas. District Collector Badmer, SDM Jalore helped us monitor the team and pray for a smooth process. Mr Sanjeev Kumar (State Head- Rajasthan) representing KREPL created a team with Mr Vijay Pratap Singh Area Manager Jodhpur who was deputed in the affected area.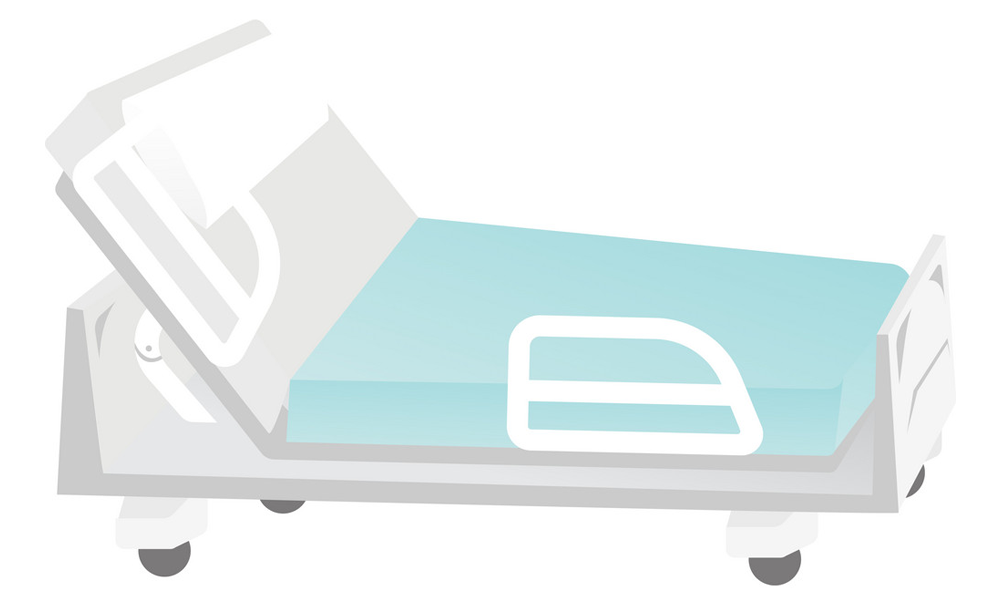 During these covid times when medical equipment has become a daily essential, we at Krishaj Family are trying our best to give back to society as much as possible. In the month of July, the Krishi Rasayan Team helped a local hospital and donated 20 beds at Samba Government Hospital.
Covid Awareness Drive
April 2020
COVID Awareness drive was taken by KREPL with the help of a mobile van and spreading awareness with respect to covid protocols to be followed. We were able to reach and help around 2000 families through the supply of daily ration and soaps to needy people and families at Muzaffarpur in Bihar. We distributed wheat flour packets, rice, salt, pulses etc. to help them continue their livelihood in these difficult times.
KREPL also took initiative through SMS and tele calling in educating and creating awareness about Covid- 19 for social distancing, handwashing etc. Food packets, ration and other necessary items were also distributed in Delhi to the needy people. KREPL also took care of helping labor families at Kathua, Jammu, and Samba nearby plant locations by providing food packets.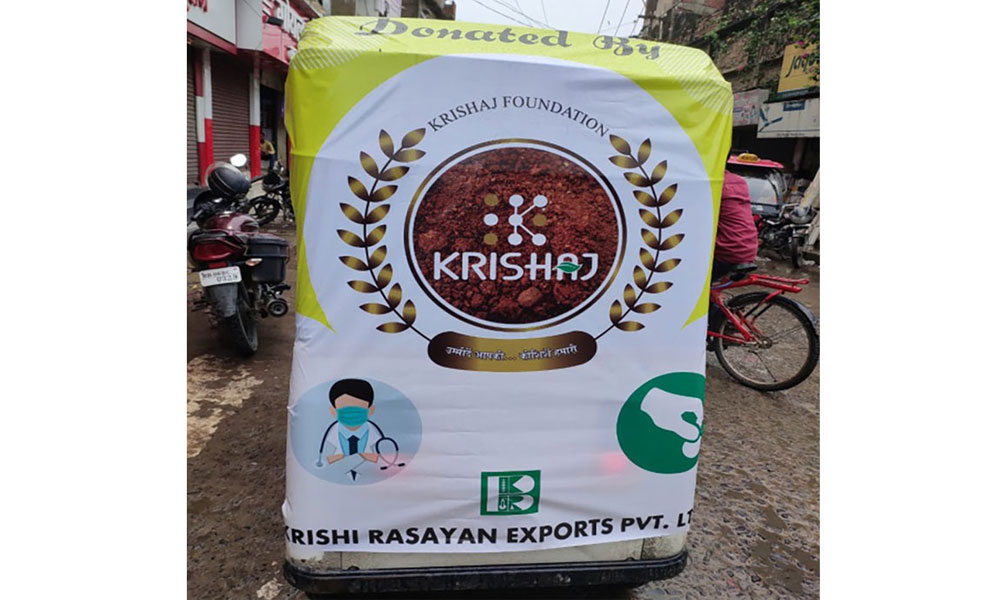 E-Rickshaw Donation
June 2021
Dr Arul Sah is a renowned pediatrics specialist in Muzaffarpur, who is also running the 'Dr. Arul Sah Foundation' based out of Muzaffarpur. He is doing tremendous work on rural health in and around the area. Since he and his foundation are doing tremendous health-based social works during the pandemic and other times, our Krishaj foundation provided E- Rickshaw for his foundation for carrying patients for treatment. This facility will be useful to commute more than 50 patients in a day. On behalf of the Krishaj foundation let us feel proud for our contribution towards the healthiness of people.
Mass Sewing Machine Distribution
Nov 2021
Krishaj Foundation along with our channel partner M/S Agrawal Khad Beej Bhandar Kosi Kalan, Mathura jointly distributed 61 Sewing Machines during the event of mass Marriage of 61 poor girls. This distribution of sewing machines was intended to empower women by providing them with a livelihood and this work by Krishaj Foundation will surely be an effort to help them in better upbringing of their family.
The sewing machine distribution event has received appreciation from our honorable Cabinet Minister Shri Chaudhary Laxmi Narayan Ji. Of Uttar Pradesh. One of the beneficiaries expressed their thankfulness to for giving her a sewing machine, which will enable her to earn a livelihood by doing respectable work in the society.